So, today is like, ummm...two years!
Today was me and my boyfriends two years. He came over. He got me the bred xiii's and took me out for lunch at Swiss Chalet. Awww thanks babe. I'm real happy that it's our two years, the thing that i hate is how he's leaving for Chicago later on tonight. One week without my babe. Boo! Well anyways after spending most of my day with my babe, i spent the rest of the day with my mom. First Tim Horton's with her and then square one parking lot, so I could practice driving. I had real good talks with her, some good some bad and some disappointing. But today was good.

Happy 24 months babe.
photo credits/more pictures @ airjustin.blogspot.com
boyfriend's food before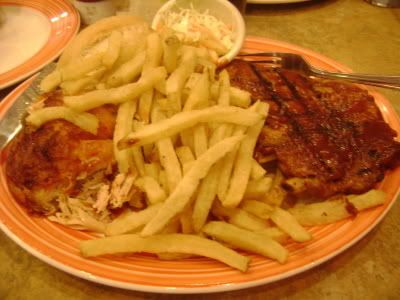 the aftermath